Activities
Activity Information from Cook Forest State Park Office
The 7,182-acre Cook Forest State Park lies in scenic northwestern Pennsylvania. Once called the "Black Forest," the area is famous for its stands of old growth forest. Cook Forest's "Forest Cathedral" of towering white pines and hemlocks is a National Natural Landmark. The Clarion River is the eastern border of the park and is popular for canoeing and rafting.
Canoeing:
The Clarion River offers a very scenic trip and is classed as a beginner's river under normal conditions. A canoe launch area and parking are three miles upstream from Cooksburg along River Road. Several private canoe rentals are in the Cooksburg area.
Scenic Views:

Two scenic views are in the southeastern corner of the park. From the rock ledges of Seneca Point Overlook you can see the Clarion Valley. An 80-foot climb up old #9 Fire Tower gives a breathtaking view of the entire area. On a clear day you can see 15 to 20 miles.
Biking:
You can access Rail 66 Trail directly from our lodge by taking Kahle Rd to the nearest crossing. Also, bikes are permitted on all one-way, dirt roads within the park. Biking on hiking trails is not permitted except on the part of the Heffern Run Trail that is part of the Bicycle Route. The Bicycle Route is 11.5 miles long and follows lightly traveled roads within the park and Heffern Run Trail. The route is of moderate difficulty with long flat areas and rolling hills. Highlights of the route are a leisurely four-mile flat ride through scenic Tom's Run Valley, CCC-era red and white pine plantations along Forest Drive and a challenging descent along the Heffern Run Trail. A description of the Bicycle Route is available at the park office.
Hiking:
29 miles of trails: Enjoy the beauty of Cook Forest by hiking on one of 27 marked trails. The terrain is of rolling hills and cool valley streams. Special scenic areas are the old growth forest, Fire Tower/Seneca Point and the Clarion River. Trail maps and descriptions are available at the park office. You can access the North Country Trail which is less than 1000 ft. from our lodge.
Hunting:
About 7,200 acres are open to hunting, trapping and the training of dogs during established seasons. Common game species are deer, turkey, bear and squirrel.
Fishing:
The Clarion River flows along the park border and provides fishing for trout, warm-water game fish and panfish. About 2.5 miles of Tom's Run is stocked with trout. A special fishing pond stocked with trout is by the park office and is available for use by children 12 and younger and people with a disability. A level grass bank at the edge of the pond provides easy access.
Other activities include:
Environmental Education Programs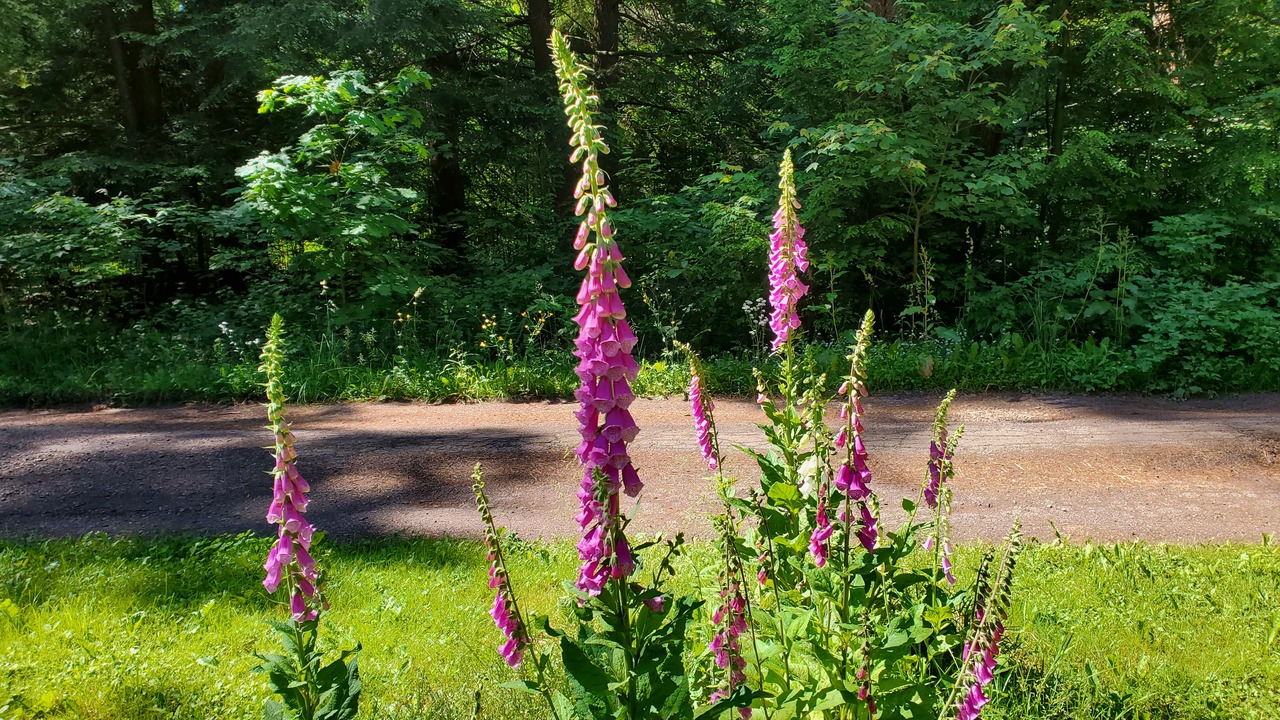 FAQs
Frequently Asked Questions about the Lodge
How many bathrooms are there?
There are two full bathrooms, both have showers.

How many bedrooms are there and how many beds?
There are 6 bedrooms,
Bedroom #1: 1 queen size and 1 set of bunk beds
Bedroom #2: 1 queen size bed
Bedroom #3: 1 queen size bed
Bedroom #4: 1 full size bed
Bedroom #5: 1 queen size bed
Bedroom #6: 2 queen size beds

Is there WiFi available?
Yes, there is now internet available

How many guests do you allow?
We allow 12 guests total unless you have written approval.

Does the lodge have air conditioning?
No, there is no air conditioning. Most of the time it is not needed. Fans are provided in the event of extremely hot summer days.

Are pets allowed at the lodge?
PETS ARE NOT ALLOWED IN THE LODGE AT ANY TIME

Is there a washer and dryer at the lodge?
No. A laundromat is located in Marienville, PA, just a few minutes north.

What activities are there nearby?
See our link to activities or visit cookforest.com. Some of the activities are hiking through the national forest, fishing, hunting, canoeing, horseback riding, mountain biking and many more. There are also state run ATV trails and snowmobile trails. There is shopping nearby and plenty of excellent restaurants nearby as well.

Is there room to set up tents in the yard?
Yes, prior approval is required for tents. Also, there is plenty of room in our large yard for kids to play.

Are campers or RVs permitted to stay on the property?
Campers may be permitted during summer months for an additional fee, depending on conditions of the yard.

What cooking utensils do we need to bring?
Our kitchen is supplied with pots, pans cooking utensils, etc... There is a stove, microwave and coffeemaker and a Kurig; you should not need anything for cooking. You may want to bring paper plates, paper towels, and plastic silverware to make clean-up easier.
What items do we need to bring with us?
You need to bring towels, washcloths, and bed linens to fit beds listed above. You may want to bring some extra pillows and blankets. Towels and bed linens are not provided.

Do you provide firewood?
We provide complimentary firewood, and there is additional wood available for purchase.
Do you have cable TV and telephone service?
We do provide cable TV with multiple TVs throughout the lodge. A DVD player is also available. There is no telephone. Cellular phones will work in most areas depending on your service provider.

Do you have a gas grille?
No, There is a charcoal pedestal grill near the camp fire area
What is the address of the Lodge?
754 Kahle Dr, Vowinckel, PA 16260